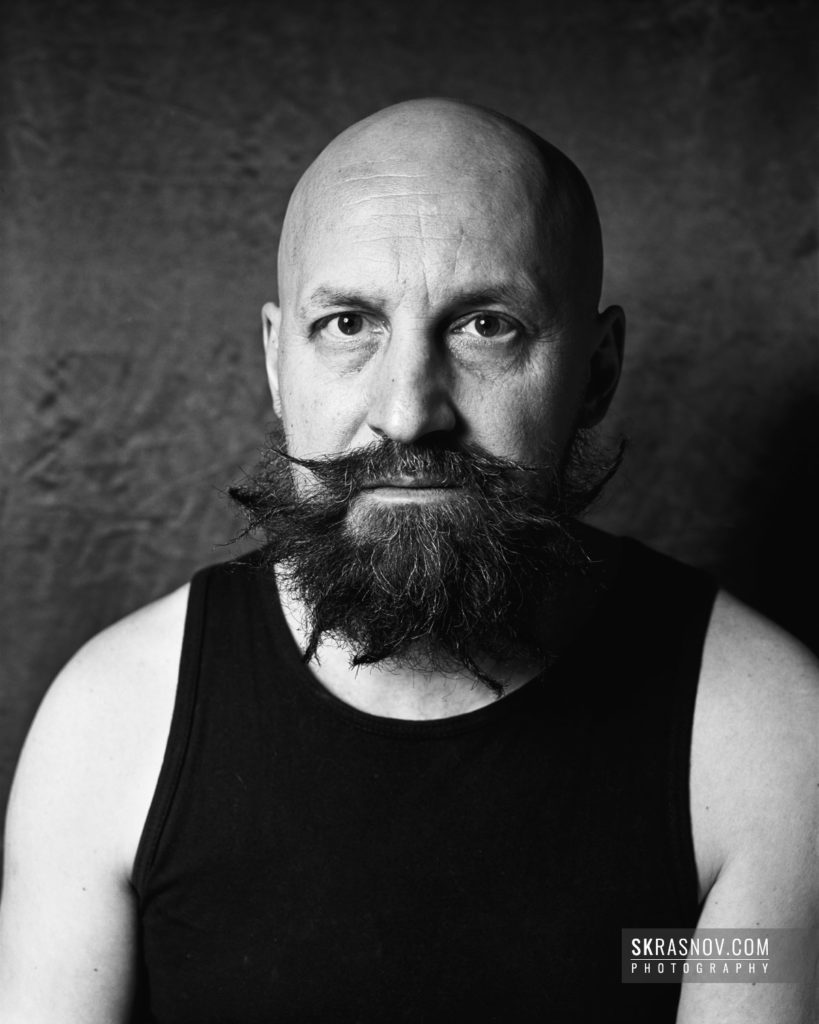 German Vinogradov is a Russian artist famous for his ritual-like performances.
He still occasionally stages them in his apartment in central Moscow, using various objects made of metal, such as pipes and debris of machine parts, and those embodying key elements – fire, water, earth and air – to produce an engulfing experience.
This image of German was commissioned by the Russian edition of Esquire magazine.