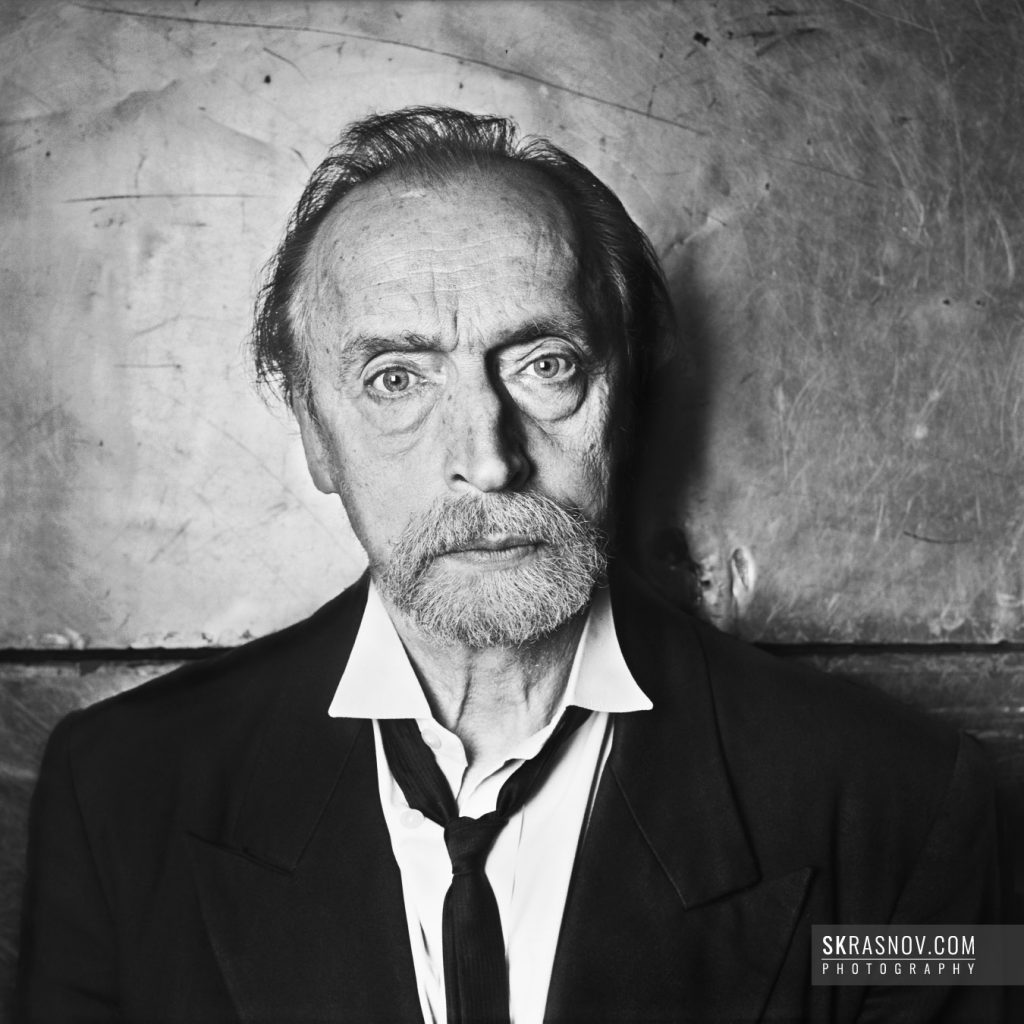 Boris Romanov is a very famous and, most importantly, talented Russian actor with a distinctive character. He no longer stars in movies but does a lot of theater work.
It was my good friends from the Moscow-based Hermitage theater who commissionned me to take a portrait of Boris for his 65th birthday.
There is such a tradition in Russian theaters: in a lobby of any theater you can find photos of actors who have ever been associated with it and trace its entire history.
It was hard for Boris to find the time for a photoshoot, because at that time he was engaged in a number of plays. So we finally decided to do it at the rehearsal room in the interval between his appearances on the stage, which lasted about 15 minutes. I prepared the light in advance, and when Boris came in he was obviously in his stage costume. As a background I used a metal-plated wall, which added this glowing effect.