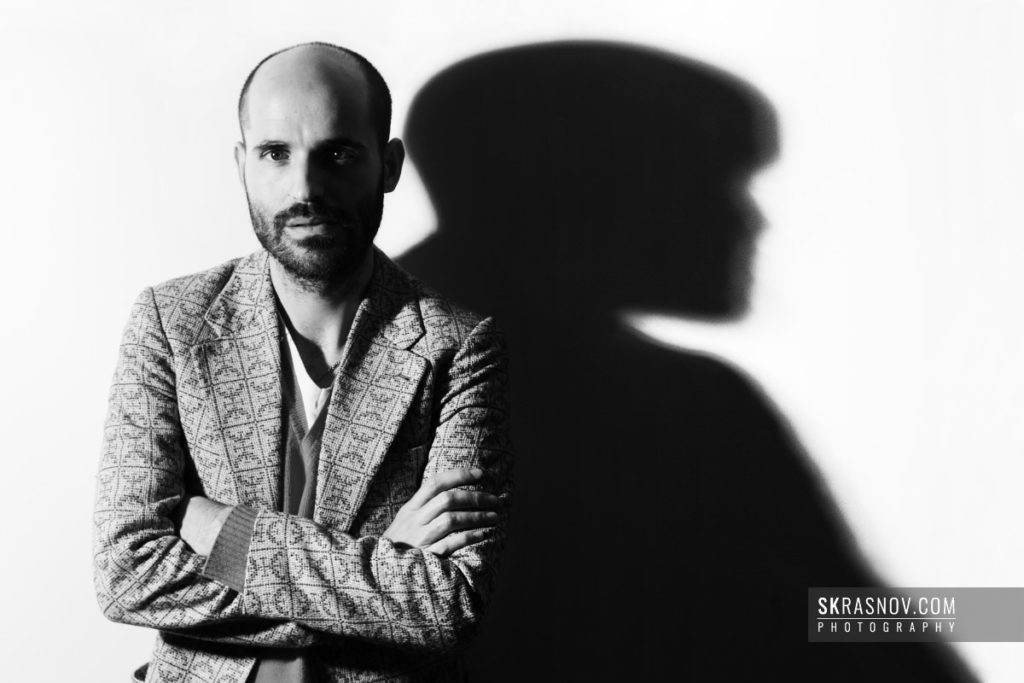 Once I received a request to do quite an extraordinary photoshoot. I had to spend a day with a fashion designer and shoot his entire daily routine.
The man was Jose Enrique Ona Selfa, a creative director at Loewe. He was due to present his company's new fashion collection and my photographs were supposed to be distributed for the press.
It is quite a difficult task itself to do photography in different genres. And considering that I am more of a portrait photographer, it was a real challenge for me. Anyway, I decided to also do a portrait of him. But Jose had such a tight schedule that a chance to do that emerged only by the end of the day.
I decided to use a light-coloured wall as neutral background to not distract viewers' attention. With a flashlight on his left, Jose's body produced a beautiful shadow, resulting in an almost ad-like shot. Done. And now let's make a close-up with a piercing glance but different light. Then we made another shot, and then another one, and after that switched to color photography.
On the next day I went to a photo lab to get the photos printed, determined to present them to Jose before he leaves. This portrait is no worse than the works of Richard Alvedon, he said…
We had a nice conversation and bowed out, exchanging our emails. I could have dropped the curtain at this point, noting that it was an important and interesting experience for me.
But several years later I received a letter from Jose asking me to send him the digital pictures of him if I do not object them being published in Vogue along with an article on him. Initially, it was Karl Lagerfeld who was supposed to do his portrait, but "you know, I like the portrait made by you more, let's use it", he said.